An AGST Alumni Testimony: Lemuel T. Engcoy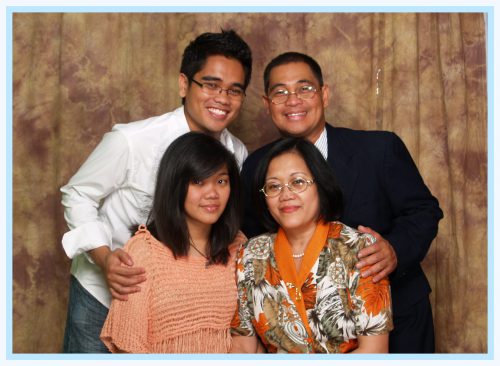 Lemuel T. Engcoy graduated at AGST last March, 2008 with an Ed.D. in Counseling.
Prior to his studies with AGST, he was the pastor for 13 ½ years of New Creation Koinonia, a church he pioneered in Cebu City, Philippines in 1986. At the same time he taught at Immanuel Bible College, Cebu for 9 years. In June 2000, he joined the faculty of Asia Pacific Theological Seminary, an Assembly of God post-graduate educational institution in Baguio City. Later, he became APTS' Dean of Students. His warm, kind, and approachable ESTJ personality was a great asset as he held the post until he left the seminary in 2011.
Teaching at APTS plus other responsibilities in Baguio was back-to-back with his AGST studies in Manila. He would travel by bus for about 13 hours round trip to attend his AGST classes. Yet the joy of learning principles and methods of counseling more than made up for the rigors of travel.
After his graduation with AGST, Lemuel continued with his responsibilities at APTS. Moreover, his AGST training gave him the opportunity to handle counseling cases and to teach doctoral counseling classes at Asia Baptist Graduate Theological Seminary in Baguio.
In 2011, after serving APTS for 11 years, he and his family moved back to Cebu City where he was born. He practiced his counseling profession in the counseling clinic of an associate friend, regularly seeing clients from various walks of life. He also accepted the invitation to be part-time counseling professor for graduate and post graduate classes at Cebu Technological University in Cebu City. At the same time, he was elected District Secretary of his denomination.
Lem thoroughly enjoyed his various roles, especially his classes at CTU where he had lively interactions with his students who were school teachers and guidance counselors, principals, priests, and nuns, Christians, Buddhists, and Muslims. It gave him a great sense of fulfillment each time he taught his highly motivated students. No doubt about it, his AGST training prepared Lem for his various ministries.
Last April, 2013, Lem was asked to head the Ministry Enrichment department of ICI Ministries-Foundation, Inc. in Manila. He was also asked to serve as Dean of Global University's Philippine branch. After much consideration and seeking God's direction in prayer, he sensed that the position was God's leading for him at this junction in his life. He accepted the offer. On October 3, he and his family moved to Manila. His job covers formal and informal training for pastors, ministers, church leaders, and missionaries in Asia Pacific. He is passionate and excited over this new job/ministry the Lord has given him at this particular time.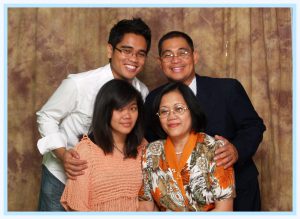 Lem is married to Rose and they have two grown up children.  Rose also finished Ph.D. in Church History in AGST last March 2013 and is serving as adjunct faculty at APTS while helping Lem in his various ministries.