New Cycle of Ed.D. Christian Counseling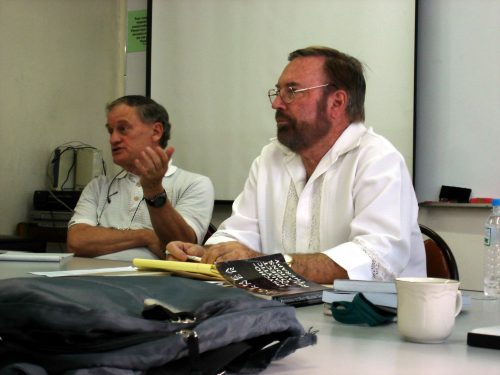 Announcing the beginning of a new cycle of AGST Doctor of Education in Clinical Christian Counseling to start in January 2017.
Acceptance is limited to 24 students. Application deadline is Nov 15, 2016.
---
Hello Everyone,
Allow me to introduce myself, I am Dr. William Kirwan, Director of the Asia Graduate School of Theology (AGST) Doctoral Program in Clinical Christian Counseling.
Thank you for inquiring about our program. We are looking forward to a new group of students to be admitted in January 2017, you will be hearing from our Admissions Committee after you have submitted your Application for Admission.
The Narramore Christian Foundation (NCF), California, makes possible our doctoral program. We are grateful for the support of NCF and their commitment to mental health counseling in the Philippines, and other Asian countries.
Presently the Program's host seminary is located in Manila, the Asian Theological Seminary (ATS). Classes will be held on their campus at 54 Scout Madrinan, South Triangle, Quezon City.
Acceptance will be limited to 24 students and applicants will be informed by email upon completion of the requirements for Admission.
The Admissions Committee can be reached at 54 Scout Madrinan St., South Triangle, Quezon City, 1103 Philippines or email tynelee@gmail.com, Libertine Lee, Executive Assistant to the Program Director. If we can be helpful in answering any questions or concerns please do not hesitate to contact me through my Executive Assistant. We look forward to hearing from you.
Warm regards,
William T. Kirwan, D. Min., Ph.D.
(Licensed Clinical Psychologist)