AGST-Asbury Consultation on Christian Revitalization and MOU Renewal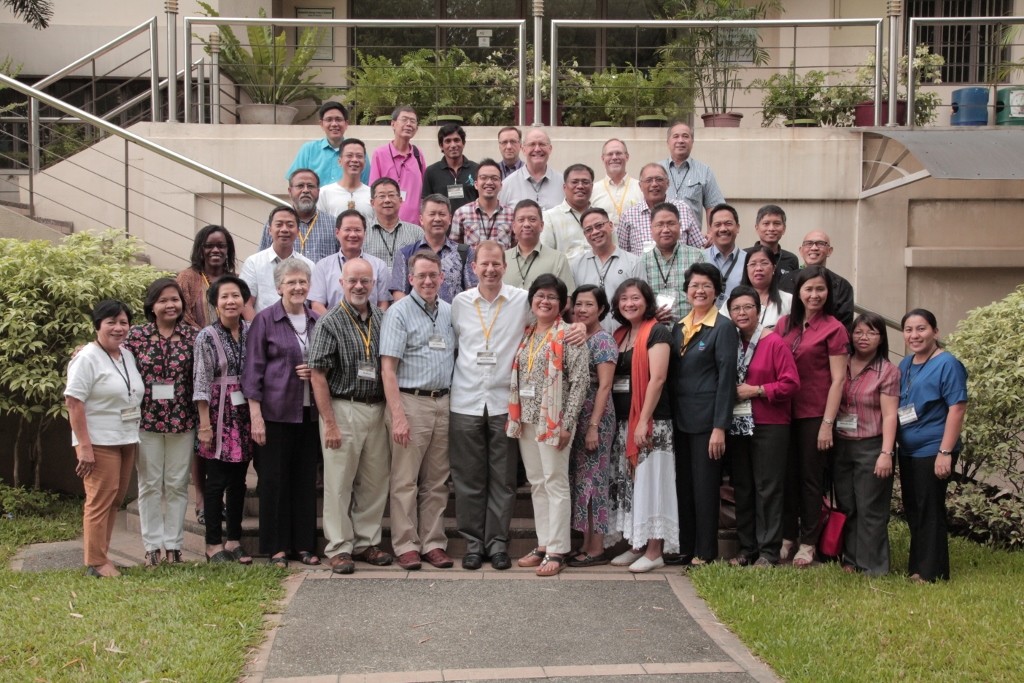 Asia Graduate School of Theology (AGST) Philippines was honored to spearhead a "Consultation on Christian Revitalization," as part of a significant research project on renewal movements around the globe of the Center for Study of World Christian Revitalization Movements based at Asbury Theological Seminary, Kentucky, USA. Asbury undertakes this research project in collaboration with its partner institutions in East Africa, South Asia, Southeast Asia, and Latin America.
The Consultation held at the International Graduate School of Leadership (IGSL), Manila, Philippines on July 14-18, 2015 was attended by 43 carefully selected thinkers and practitioners from various disciplines such as theology, sociology, anthropology, media, etc. The participants also included several faculty from Asbury Theological Seminary and its partner institution in Nairobi and India. During the five-day consultation, the participants had an in-depth study of the five case studies on Christian Revitalization in the Philippines. These five stories from Evangelical, mainline Protestant, and Roman Catholic traditions are important illustrative cases that will help further understand the great opportunities to which God is calling the world Christian movement today. One notable truth pointed out by the Dr. Timothy Tennent, President of Asbury Theological Seminary, was "God does not necessarily work by renewing old movements but also by making new ones." It was mentioned that from 1,600 denominations growing to 34,000, we now have 43,000 Christian denominations in the world. The presentation of the case studies of growing churches lead to one of the participant's reflection whether the revitalization of one church would actually contribute to the building up of another church and the wider Body of Christ. However, one commented that though there are clever attempts by human beings to design the revitalization of the church, it is the Holy Spirit that ultimately gives "life" to the Body of Christ.

A public event held at the Greenhills Christian Fellowship (GCF) attended by 79 participants coming from different Christian denominations, bible institutes and other Christian traditions concluded the Consultation. A lively sharing of broad learnings about Christian revitalization led by Dr. Tennent gave a remarkable impact to the audience.

The event was made more memorable with the renewal of the Memorandum of Understanding (MOU) between Asbury Theological Seminary and AGST Philippines. The partnership will facilitate travel courses, professor exchanges, student exchanges, joint publication, and exchange of resources. What a blessed tool of advancing the Kingdom of God worldwide through theological education!